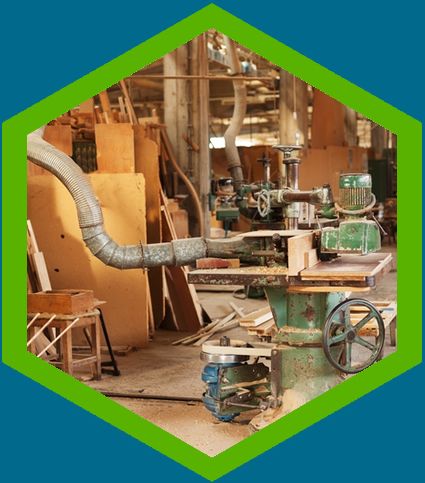 The term Local Exhaust Ventilation (LEV) describes a system that removes harmful contaminants from the air and prevents them from being breathed into the lungs.
A correctly designed LEV system will collect contaminated air and transport it away from people, before getting rid of the contaminants safely.
Every year, thousands of people die or suffer ill health because they breathe in airborne contaminants while at work. If your business produces dusts, mists, fumes, gases or vapours your employees are at risk. The law says you must control the risks from these substances (Control of Substances Hazardous to Health (COSHH) Regulations).
There are three sets of Regulations, which require employers to operate and maintain LEV equipment:
The Control of Substances Hazardous to Health Regulations 2002
The Control of Lead at Work Regulations 2002
The Control of Asbestos Regulations 2006
To meet the requirements of these regulations employers are required to ensure that local exhaust ventilation is thoroughly examined and tested by a competent person.
We can advise on the correct type of LEV system for your process, undertake necessary statutory tests and issue you with a report confirming compliance with the regulations. We can help with user training, ongoing maintenance and installation of new LEV systems.